Coronavirus Update: Our retail shop is open with social distancing in place. All collections will be contacted and given a time that they can collect their order. Please also note, due to foam shortages our lead times are longer than usual.
Vasco 50 Memory Foam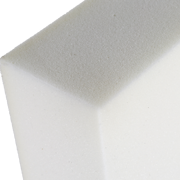 Memory Foam – White – Suitable for mattress toppers, adds comfort and mould to your body.
For an instant quote on Vasco 50 Memory Foam, please choose a foam shape...
This website uses cookies to provide you with the best user experience and site functionality, and provides us with enhanced site analytics. By continuing to view this site without changing your web browser settings, you agree to our use of cookies. To learn more, please view our privacy & cookies policy.